Roll over image to zoom in
Description
Stanley - Hex Key Set ,10Pcs , Metric - 69-253
The STANLEY 69-253 Allen key set comprises ten Allen keys constructed out of steel that can withstand high torque. They boast high strength, reliable hardness, and are heat-resistant at the same time. Moreover, this keyset includes long- and short-pattern keys of different sizes, helping you loosen a tightly wound screw or fasten a deep-seated screw conveniently.
Steel Construction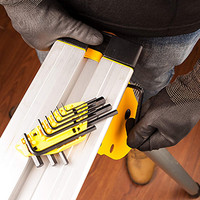 Each Allen key of the STANLEY 69-253 Allen key set is made of robust steel and is capable of withstanding high torque. The sturdy build of these Allen keys provides them with high strength and reliable hardness. It also makes them resistant to heat.
Multiple Sizes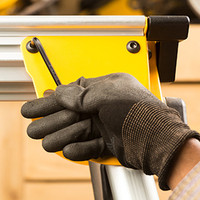 This set of Allen keys comprises ten different-sized, long- and short-pattern keys that help you fasten various screws with ease.
Hexagonal Keys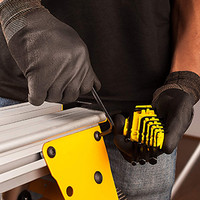 Each Allen key features a unique hexagonal shape and also comes with a hexagonal nut on its head.
Material: Metal

Package Contains Hex Key Size: 1.5mm, 2mm, 2.5mm, 3mm,4mm, 5mm, 5.5mm, 6mm, 8mm, 10mm

Usage Type: Home; Material: Metal; These Stanley Allen keys have chamfered edges to give a better fit and reduce stripped fasteners

Heat-treated for longer life

Anti-corrosion treatment
Payment & Security
Your payment information is processed securely. We do not store credit card details nor have access to your credit card information.