Roll over image to zoom in
Description
Stanley Variable Speed Blower STPT600 600 Watt
Cleaning different areas of your home can be easy with the STANLEY 600 W Variable Speed Blower, an impressive power tool that also has a vacuuming feature. This 600 W motor blower comes with a detachable rubber nozzle that ensures smooth operation and flexibility at the same time. It has multiple speed settings for you to operate, depending on your cleaning requirements.
Effective Way of Cleaning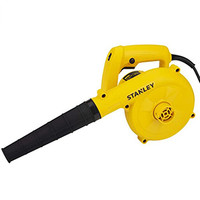 Crafted for power cleaning, this STANLEY 600 W Variable Speed Blower is optimized for good operational efficiency and cleaning. Its multiple speed settings ensure an effective suction or blowing power, depending on your requirement. This compact product also has a lock-on button for an effortless single-handed operation. The detachable rubble nozzle offers impressive flexibility.
Powerful Motor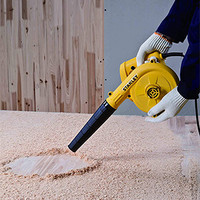 This 600 W motor power blower has a stunning air-blowing and suction capacity with a no-load speed of 16000 RPM. This can be an ideal cleaning companion when your garden is covered with dried leaves and twigs.
Versatile Cleaning Tool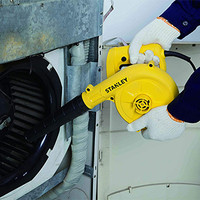 Besides being powerful, this air blower is lightweight as well. Its variable speed options ensure a continuous operation for a prolonged time with equally good efficiency. This sturdy product is designed to withstand shocks and impacts that can occur during its extensive usage.
Dual Benefit for Maximum Efficiency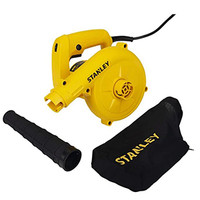 This air blower can also be used as a vacuum cleaner to keep your windows, cars, furniture, and many other areas in and around your home clean and dust-free.
Payment & Security
Your payment information is processed securely. We do not store credit card details nor have access to your credit card information.